Affiliate Fee Remittance reports.
complete
marked this post as
complete
Merged in a post:
"Remittance Report" for MAs
MAs need the ability to report on what affiliate fees are owed them (and Curling Canada) by the clubs in their respective jurisdictions.
This would ideally be in the form of a pre-canned one-click "Remittance Report" that queries for all payment line items of all their child organizations that are Type = "Affiliate Fees" and Status = "Paid" (e.g. https://curling.io/organizations/438-cn-curling-club/line_items?utf8=%E2%9C%93&search%5Bstate%5D=paid&search%5Bpayment_method%5D=&search%5Bline_item_type%5D=affiliate_fee&search%5Bq%5D=&search%5Bfrom_date%5D=&search%5Bto_date%5D=&commit=Filter).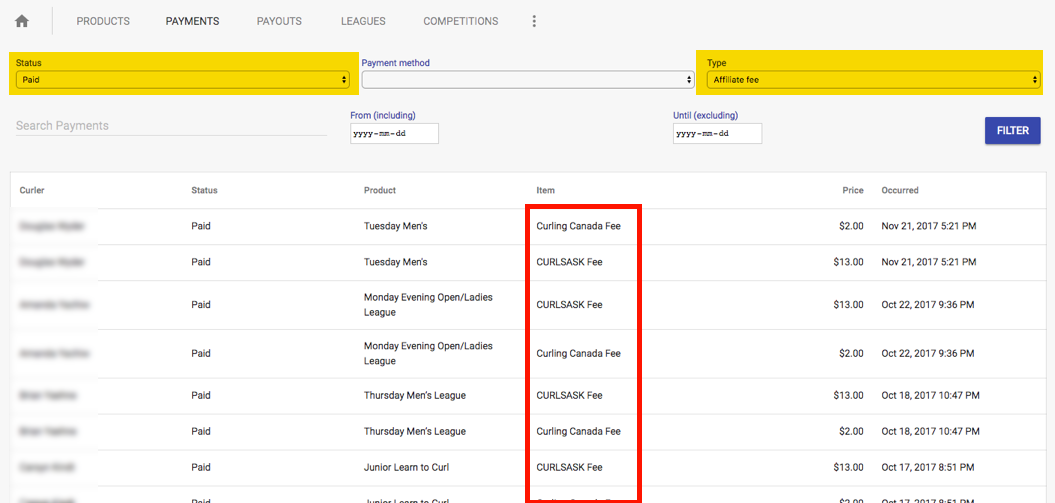 marked this post as
planned